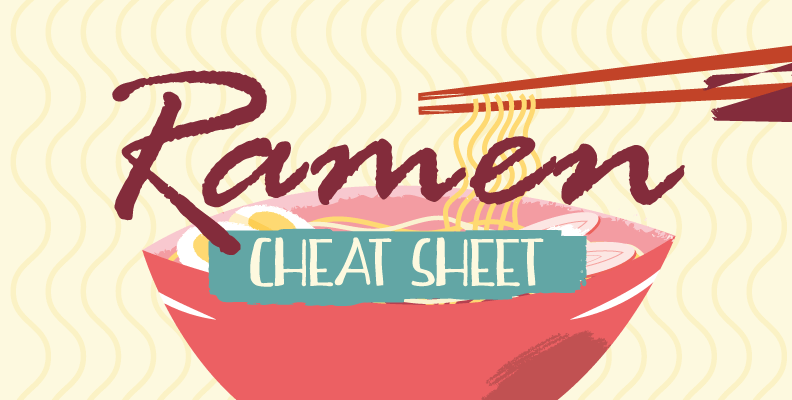 Most of us know ramen in their convenient, quick, and tasty instant form. But the ramen culture has been intensifying since the 1950s. In Japan, they even have a term: "ramen otaku" for those who dedicate time, document, and blog about their ramen experiences.
Ramen is loved across the world and it could be because of its satisfying slurp and the only way to eat them, or the combination of flavours and wide-range of ramen preparation. Whether you still eat thin noodles prepared in the microwave or have joined the many people who enjoy them at professional restaurant establishments, you may not know that there's a wide variety of options available for you to even try at home.
The helpful visual cheat sheet below takes you through the selection of different aromatics, veggies, and soup bases with a simple and quick step-by-step preparation guide. Ramen is a great way to get your exotic cooking on, and impress family members or simply enjoy by yourself the tasty, healthy and endless combination possibilities by the TV.

Graphic courtesy of CashNetUSA
Have you joined the ramen culture yet?